Clean Doesn't Have to Cost More
Finally. An affordable non-toxic candle! Noteworthy Candle Co. specializes in non-toxic, high quality, asthma friendly candles. The best news is, they still smell amazing!
You deserve to enjoy your candle, worry-free.
"Hazard Groups" we don't tolerate:
- Carcinogens: These are materials known or believed to cause cancer. 
 - Mutagens: Materials that change the DNA of a cell, harming the cell and causing diseases.
- Reproductive Toxins: Toxins that negatively affect reproductive organs and/or increase the risk of birth defects. 
- Organ Toxins: Toxins that can cause adverse effects or disease in specific organs.
- Acute Toxins: Toxins that can cause unpleasant effects from just one exposure. Ex. spillage or ingestion. 
Affordable

Our candles are priced comparably to other well-known candle brands, except ours burn longer, and have safer ingredients.

Non-toxic

What you bring into your home matters. That's why we create all-natural, soy wax candles with clean burning essential oils & 100% cotton wicks.

Atlanta local

A true small business: all candles are hand-poured in the kitchen!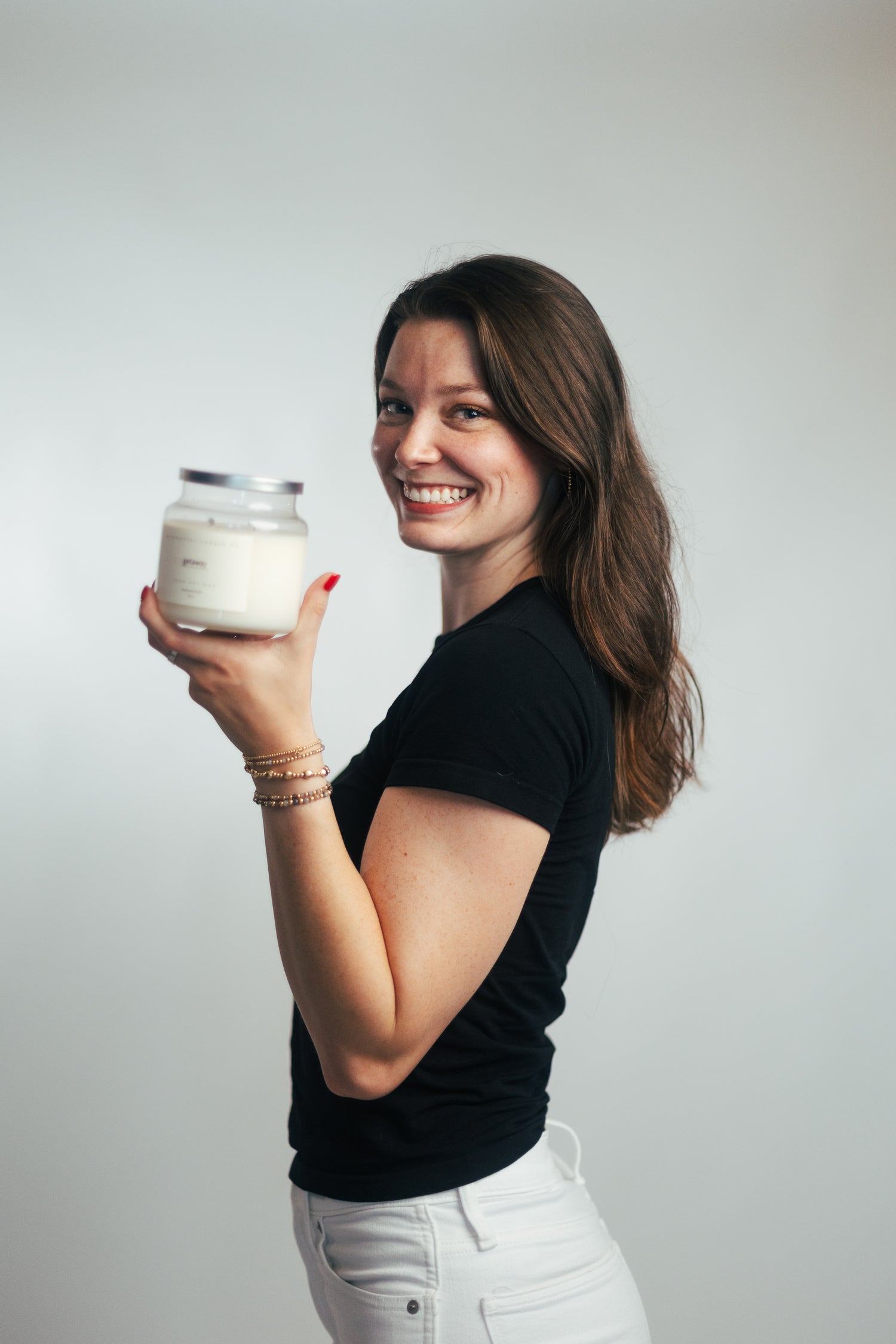 Meet the Owner
In 2020, I was diagnosed with asthma as an adult. It suddenly became more important to me to know what I was breathing in. To keep myself well, I educated myself on the fragrances I was constantly putting into the air I was breathing at home. I became passionate about creating a safer alternative for one of my favorite things: candles!
I started out by making the scents that I enjoyed the most. Soon, family and friends began requesting their favorite aromas. I truly believe that a candle makes a house feel like home. My desire is that every household can choose a non-toxic alternative, and so I strive to keep my candles as affordable as possible.
I am excited for the opportunity to help you choose a candle that will best fit your home!
Breathe easy.
- Katherine
Colossians 3:23